Hi everyone!
I documented a photo of my eldest daughter and I when we went on a ferris wheel recently. I love that she's so good at taking selfies, because it means that I actually get in front of the camera with her more often rather than always being the one taking the photos. And I love that I have this photo of the two of us together to remember the fun that we had!
I used my stash of Felicity Jane papers and embellishments on this page, with a few Cocoa Vanilla die cuts thrown in as well.
This is the '
Be Mine
' cut file that I used...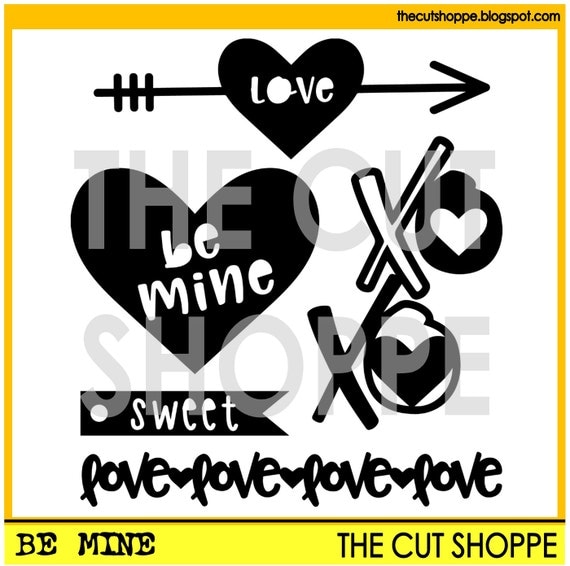 I was immediately drawn to the XO XO cut file, and knew that I wanted to enlarge it and make it the main feature of the page.
I cut it first from the spotty patterned paper, and then created an offset and cut it from the bright pink paper. This gives the cut file a nice border and helps it stand out from the background. I lightly glued it to my page, and then used my sewing machine to stitch through the middle of the XO's. I like the texture and interest that this adds.
I added some layers of patterned paper behind my photo and then popped some foam tape underneath to give the photo some extra height and dimension. I created a little cluster of die cuts and a paper bloom on the bottom left hand corner of the photo, and I also added my title across the bottom of the photo.
Up in the top right hand corner of the layout, I added some little fishtail banners, as well as a cute little die cut heart. I stitched through the banners to add some extra detail.
I created one final cluster in the bottom right hand corner of the page to balance out the first two. This one includes some more die cuts and another paper bloom, as well as a cute little heart puffy sticker.
I finished the page off with some typed journaling, and a sprinkling of gold sequins.
Thanks so much for joining me on my blog today! Why don't you pop on over to
The Cut Shoppe etsy store
to take a look at these cut files as well as all the new love/valentines themed ones that have recently been added.